ON A MISSION TO MAKE THE WORLD
A HEALTHIER AND HAPPIER PLACE
The NeoLife Family Of Brands

OUR VALUES
ABSOLUTE INTEGRITY
Absolute integrity is at the core of who we are and reflected in all that we do. We expect the same from you as a member of the NeoLife family.
PEOPLE ARE NUMBER ONE
We believe in the Golden Rule: Treat others the way you want to be treated. This includes respect, individual dignity, kindness, and acknowledging that each person has a unique and important role.
PRODUCTS THAT WORK
Unique and superior products. Quality without compromise. Not "me too" fad/trendy products. Guaranteed by & developed under the guidance of NeoLife's Scientific Advisory Board.
EQUAL OPPORTUNITY FOR ALL
No matter your age, gender, experience, race, religion or creed, you can have success with NeoLife and you will be welcomed into our global family.
LONG RANGE VISION
Guides decisions and actions for the well-being of both existing and future NeoLife family members.
COMMITTED TO END THE TREND USING SUPERIOR QUALITY NUTRITION AS OUR WEAPON OF CHOICE.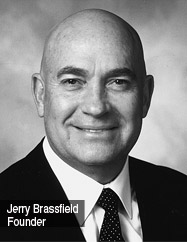 As a young boy, Jerry Brassfield suffered from severe asthma and allergies. Determined to find relief for her sick son, Jerry's mother began adding quality nutritional products to his daily diet. It was then that he discovered the profound impact quality supplements could play in helping restore good health.
Because of his passion for helping others, Jerry began sharing his powerful testimony with those around him and realized most people were in need of a solution to a lack of good nutrition. Sharing the products and working with others to set and achieve both health and financial goals turned out to be a financially rewarding home based business.
His belief in the products and desire to change lives is what paved the way for Jerry to turn his small network marketing business into a global, multi-million     dollar company.
We are a global company committed to helping people take control of their wellness, not only physically but also financially. With over 60 years of experience, and currently operating in over 50 countries, we offer the benefit that the success you build with our family is one you can pass down to future generations.
Our mission is to improve lives by offering the highest quality products and best business opportunity in direct selling.
Since 1958, we have been providing vitality and wellness for the whole family, with our whole food NeoLife nutritionals, scientifically formulated Nutriance personal care, and biodegradable formulas of minimal burden for the environment with Golden home care.